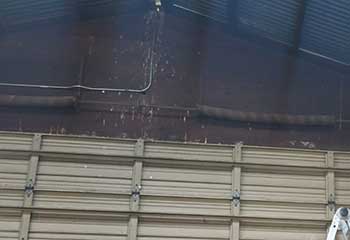 Broken Spring Replacement
Customer Issue: Mister Flowers came by a house with a garage door whose previous owners didn't tell him about the spring situation. When one of them broke earlier than expected, he needed it replaced on the double.
Our Solution: We made our way to the customer's address on the double with a new pair of torsion springs. We first disconnected and opened the garage door manually so that the customer could get to work. Then, we closed it again and eased the springs loose before removing the caps, replacing the springs, and reconnecting the door for testing.
Harry Flowers
- Plant City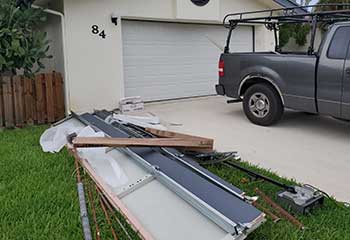 Panel Replacement
Customer Issue: The customer's garage door was vandalized. Most of the panels only had their paint scratched, but one was badly perforated and cracked.
Our Solution: This was an annoying replacement job, due to the garage door being a custom product from Raynor. We had to order the new panel and wait for its arrival. When it came, though, replacing the old panel was a simple task. We disconnected the garage door, raised it out of its tracks, and switched the panels with little complication.