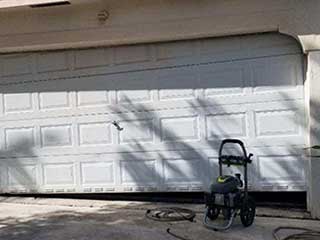 Even the most stalwart garage doors are vulnerable to damages from a variety of sources. Neglecting maintenance, having accidents and harsh climates can all contribute to a degradation of your system's health, and when something finally gives in, you'll need a professional who knows how to bring it back to life by beginning to work on it as soon as possible. We here at Garage Door Repair Tampa can provide you with just that. So if your system is feeling under the weather, give us a call and find out how we can help you.
Bringing your garage doors back to life
We provide garage door repair services for residential systems, and we can tackle any task - great or small. Have us reverse the damage your system has suffered from wear and tear, collisions and failures from overdue maintenance.
With regards to servicing garage doors, we can offer replacements and repairs of all your system's components, from the motor right down to the tracks and door panels. We respond quickly, work effectively, and out prices are unbeatable.
Garage Door Seal Replacement & Panel Repair
Have us see to the correct functioning of your system by handling the replacement of your garage door springs, working on your safety cable or lubricating your tracks to ensure that they start working smoothly again. If you want to keep things running the way that they should, we also offer complete and comprehensive routine maintenance services.
So give us a call today and get some advice or a quotation, or take a look at the rest of our website for more details on our services.
Our team can also take care of:

Opener Clicker Repair

Torsion Spring Adjustment

Emergency Garage Door Repairs

Garage Door Troubleshooting Services