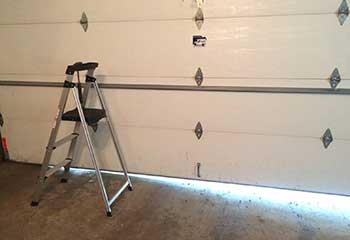 Track Replacement
Customer Issue: Mrs. Cummings' daughter had accidentally scraped against the side of the garage when pulling in. Afterward, she noticed her door moving slowly.
Our Solution: We felt that the garage door track had been damaged by Mrs. Cummings' car dragging against it. Our professionals disconnected the door from the opener and rest of the system to take it down for safety. We removed the broken track and installed a new one into the same precise place to assure proper alignment of the door. Our experts then reinstalled the door.
Josephine Cummings
- Tampa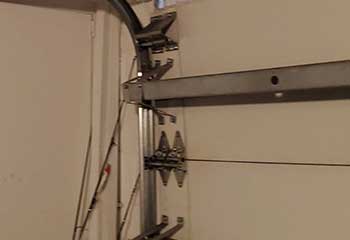 Cable Replacement
Customer Issue: Mr. Morgan's garage door seemed off and hadn't been working quite right, and he noticed the cable looked frayed.
Our Solution: Our experts confirmed that Mr. Morgan's garage door cable had gotten to the point of breaking down. We clamped the door into place to keep it from moving, then released the tension as well to disconnect the springs safely. Our team removed the damaged cable and threaded a new one through the pulley system. Once we reconnected the springs and restored the tension, our professionals tested the balance.
Christian Morgan
- Brandon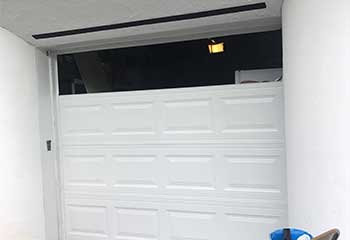 New Garage Door Installation
Customer Issue: Mr. Knight had been working on improving his home's overall look, and decided that the garage doors needed an upgrade.
Our Solution: Clopay Gallery style garage doors seemed like the obvious choice for Mr. Knight's needs. They have a classic style to them to not stand out too much, but enough beautiful detail to make them unique upon a closer look. Our experts removed the originals doors before putting each Clopay door into place, inserting the rollers and connecting the springs and cable. Once we attached the openers, we tested each door.